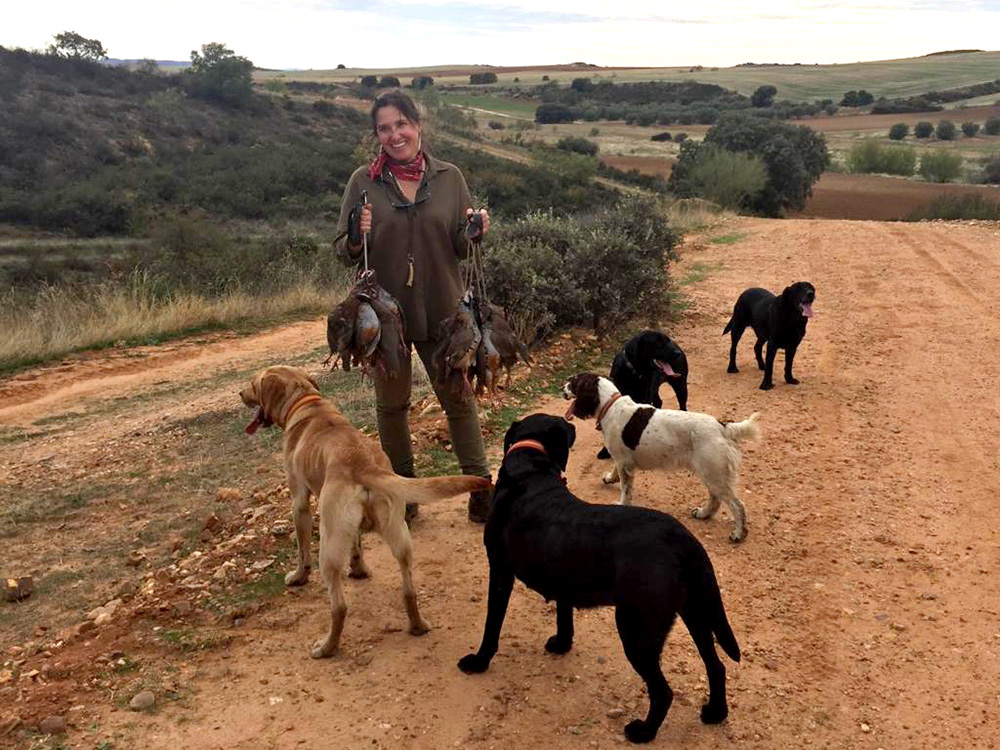 Spanish Red-legged Partridge
Fuentelfresno comprises of 15,000 contiguous hectares with fields of grain mix with vineyards, olive groves and hills spotted with ilex, rockrose, retama brush and rosemary, all of which make up the perfect habitat for the Spanish red-legged partridge.
Fuentelfresno is 59 km from Madrid and only 50 km from Madrid-Barajas Airport. A days shoot starts with a hearty breakfast, followed by three drives with a 'taco', or snack, between each one. After the third drive lunch is served in field. Post hunt tea is served at the house where we talked about the day's shoot. That's another great aspect of Fuentelfresno is the care devoted to meals with carefully selected wines, the quality of the dishes served as well as the superb service makes a stay at Fuentelfresno an unforgettable experience for all the senses. Thank you to Carlos, Maria, Patricio and Lucia for making our stay perfect.