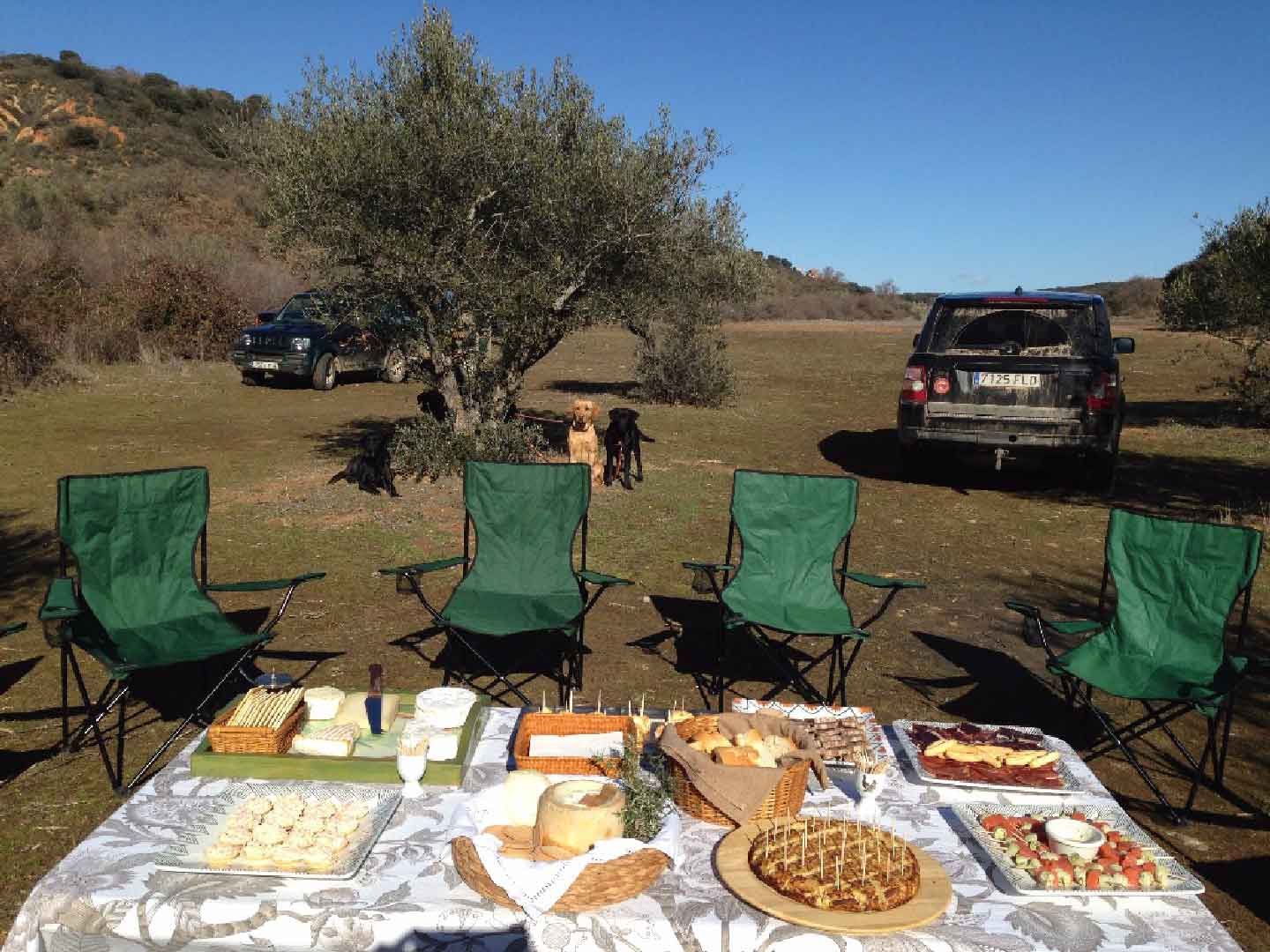 Fuentelfresno, near Madrid
Spain is famous within shooting circles for its partridge shooting which extends beyond the end of the UK game shooting season. Fuentofresno Estate is no exception to this. The family owned estate is 50 minutes from Madrid and is popular with non shooters as well as shooters.
Shooting takes place over two days and typically consists of 4 -5 drives. Lunch is taken in the field in a shooting hut with refreshments offered in true traditional style in between drives. Shooting takes place over rolling hills amongst olive groves and natural scrub/woodland and is very exciting, there are high birds and coveys that come like and may be taken like grouse!. Guns are attended by a loader and a 'secretario'  who counts your birds. Accommodation is provided in the main lodge on the shoot which is extremely comfortable and cooking is of a cordon bleu standard. Transfers are made from Madrid Airport. Guns may be hired or brought from the UK.
8 – 10 guns
400 birds per day minimum